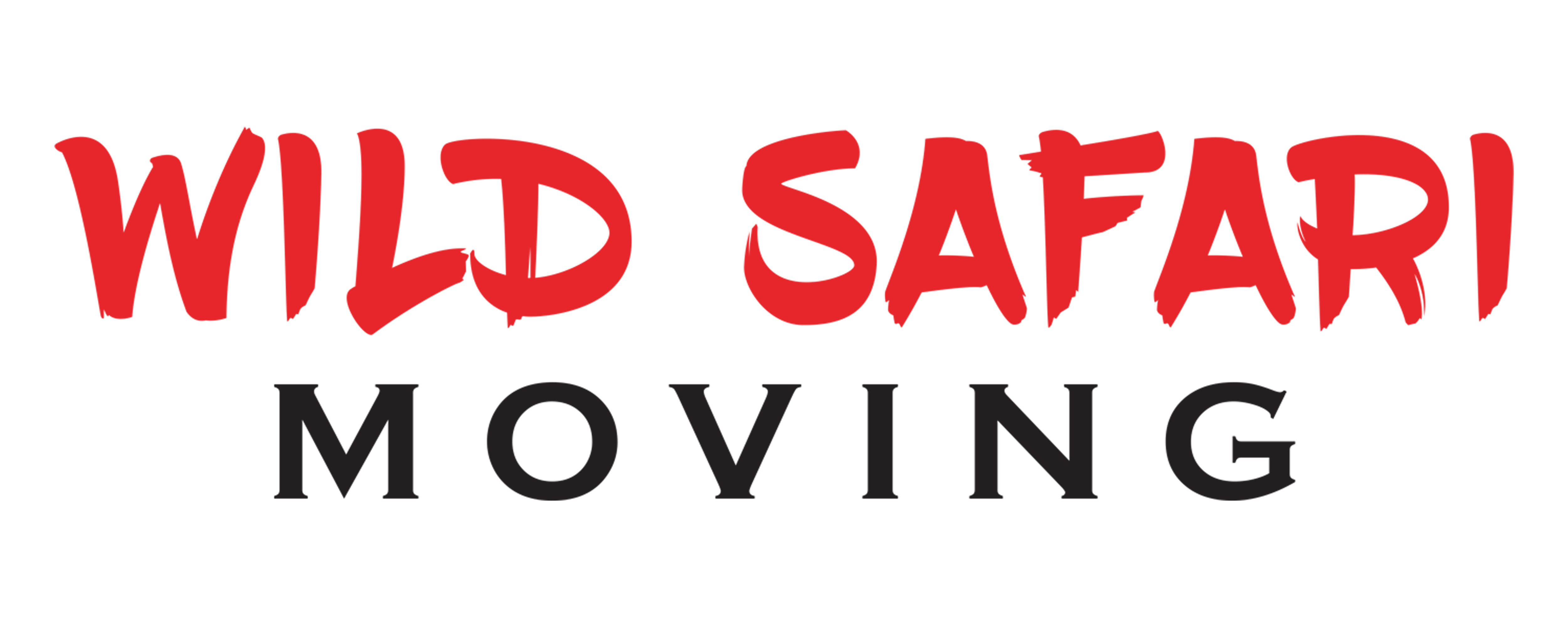 Wild Safari Moving
The guys were very quick, professional and extremely polite! I appreciated their assistance. I look forward to working with and or referring them in the future.

---

Our movers were courteous and efficient. They did a great job! Wild safari did an excellent job communicating with us prior to the move. We would definitely use them again.

---

Scott and his team were great!!

---

Will never use again or recommend . The movers were clumsy. They put a huge deep scratch on my wood desk. Broke a door off my kitchen cabinet. Must handled dresser to the point the bottom drawer will not close. Big mirror was the only item not damaged. Basically every item they moved got damage. Total waste of my $400. I gave each guy a $10 tip and they acted disappointed. A tip they did not deserve. I wish I had used a different company.

---

Arrive on time, bring the big truck as contracted, bring the 5 people as contracted and provide better information about what can be shipped and what can't.

---

They guys were great !! I appreciate them but because of their job before they came almost 4 hours after the schedule time . No one was giving us update. I had to keep calling. I just wish they just sent another crew

---

Great service! Reasonable price!

---

Literally EVERYTHING! Lack of communication, being over 4 hours late from the promised time which was 8-10 and you showed up at 2:15; the owner lied to me multiple times, one of my drivers smelled like weed, they broke my desk and put 4 big scratches/gashes in one of my night stands and lost part of my curtain rod so it can no longer be used. They were slow, and although we left my old place at the same time, it took them over an hour longer to get to my new place. I had to call and find out what was going on. They stopped to get gas, which was never communicated to me. And the owner had them add a pick up of a cage (like a cage for a lion or tiger) BEFORE coming to my place, and my stuff had to go in this cage. Overall just the biggest shit show I've ever been part of. Would never ever ever recommend this place 🤬

---

Been on time Had adequate size truck Have experienced employees Have them move a little faster And most of all do no damage

---

Great moving service! The guys were nice and made moving apartments fast and easy!

---

Friendly and hardworking movers.

---

I can't say enough how great this team was! They were polite, efficient, and I would absolutely recommend this company to anyone! Thank you Wild Safari for making my move an easier experience!

---

Ramon was great - super funny and very hard working. The lack of communication from the office to me about issues was very disappointing. My move got moved from 8-10 to 12-3 and I wouldn't have known except I called at 9:30 to see where they were. I was told that they had truck issues and moved me but never told me. Then I asked that they get here as close to 12 so I would have helpers and then they didn't get here until after 2… just the lack of communication is disappointing. The guys were good but come on - talk to your customers!

---

Everyone was so kind and helpful, start to finish. From the scheduler who answered the phone, to Kenny the manager. Professional, efficient, and easy to work with!!

---

They did a great job!

---

Cancelled on us last minute. Unprofessional customer service by manager.

---

The guys did a great job. Worked hard and took care of everything with care.

---

Need more employees and better communication with customers

---

No one came. On my scheduled move date, I was called and told the movers were on their way, then was called 30 minutes later and told they weren't coming, but would reschedule between 8 & 10 the next day. I called the office and the mover that called the next day at 9:30 (because no one had callled) but got no answer- I even emailed the company. Someone called me at 11:30 the next day saying that they were on their way but by that time I'd already rented a uhaul and got some laborers. Thanks for nothing. I'm just glad I didn't put down any money yfirst. I got no apology or a response to my email.

---

One of the men was great the other was inappropriate. Told owner and amazing Lexi. I trust it will be resolved. Love the company just one bad seed

---

Great team. Fair pricing.l

---

The guys were awesome! They called to get us moving early and would have (if I wasn't running late)! They were so nice and super quick. Would recommend them 10/10!

---

You could have showed up when you were supposed to, had professional movers not people that wrapped up furniture just to unwrap it and take it apart then re-wrap it, they could have brought tools instead of using mine, then leaving them all over the house. Basically everything could have been better and I will never ever use you again, and will be happy to elaborate on anything to anyone that asks. This was the worst move of my life!

---

I was very pleased with this being my first time using a moving company. At the beginning I was nervous because the drivers came hours later than my scheduled moving time that I booked for, but Kenny called me and was very professional and polite and apologized for the delay. When the movers arrived, they were very fast and efficient. They took care of my furniture and nothing was damaged.

---

The fellas were great! Fast and efficient. Overall great experience!

---

The lack of communication was tremendously disappointing. The time window for our move changed with no notice. The movers were running late and I wasn't notified. I have to reach out to a contact for every update, which happened several (i.e., I was never proactively messaged about the issues they were happy). The move date got delayed to the next day, and then we were told (after messaging our contact again) that the move was getting delayed another day. We ended up cancelling. The issues that occurred with the movers that prevented from showing up (i.e., getting their truck stuck in snow and having to wait several hours for a tow truck) we're NOT an issue for us – things happen and had we been kept up to date without having to message our contact every time, we would have been more understanding.

---

---

The mover L. Love made sure things went smoothly, he handled my items with care and was very kind. 5 Stars are strictly for him.

---

Team was excellent and efficient. I moved into a home with tight hallways and was worried I'd have to paint from the walls being marked up, but the team didn't leave a single mark. I couldn't be happier!

---

The service was great. Would highly recommend.

---

The best part was the guys were fast, professional and courteous! I tried to assist a few times but they assured me that they were ok. Will definitely recommend.

---

There definitely needs to be a better vetting process for the movers based upon my personal experience. Having a team of movers that handle client's furniture and home with care to prevent damages and unnecessary repairs. In addition, movers that all work collectively together to expedite the move and not take off in the middle of the move in the moving vehicle with the client's furniture in tow to handle personal affairs. Very unprofessional.

---

My movers were so fast & efficient! I wish I knew their names so I could have tipped them (my brain was fried!!) I already recommended your services to a friend that is moving soon.

---

Kenny from Triple Berry Movers, legitimately told me it was pointless to buy the Groupon because I'm paying full price since I went over 2 hrs. My move was just under 3 hrs- bought the Groupon for $200 & then was charged $350 for the 3rd hour. Complete and utter BS.

---

The movers were efficient, courteous and professional. They also accommodated my requests with care.

---

One of the movers, Damon, went above and beyond with his customer service. He's a great team leader and knows how to execute a move efficiently.

---

Kenny was always available and took care of last minute surprises such as getting us an extra truck as we needed more space than anticipated for our move from Indiana. His crew was also friendly and efficient. Looking forward for the delivery in Georgia. - George B

---

Second time moving with Safari. Awesome service, very fair price. Thank you again!

---

I was referred to Kenny and his crew by another company (they didn't have size of truck I needed). Damon and Curio were awesome! They hustled and completed the move smoothly. They took care of my items and packed them securely. What I was dreading as a stressful experience was upbeat and fun, and they did all the hard work! I would recommend this company to anyone planning to move.